Tip: Hit Ctrl +/- to increase/decrease text size)
Storage Peer Incite: Notes from Wikibon's June 15, 2010 Research Meeting
For small-to-mid-sized businesses and government agencies, Cloud computing offers a compelling advantage. It evens the IT playing field in the global competition against international enterprises by giving SMBs the same access to technology experts and economies of scale that large enterprises enjoy. It offers the flexibility to respond quickly to business changes, whether the uncertain economy shifts into growth mode or suddenly drops into the "double dip" recession that pessimists among the economists warn about.
This is particularly true for data backup and recovery. Cloud services can allow SMBs to get off tape -- the advanced technology of the 1950s -- with all its issues, and move to a modern, tiered solution that can provide near-instant recovery of production files along with very inexpensive, secure long-term storage for historical data.
Of course this comes at a cost, but Cloud computing allows SMBs to keep that cost down by sharing resources to achieve economies of scale, and good data management can further reduce the price by eliminating data that does not need to be archived and allocating resources carefully.
The one big issue remaining is the loss of control. Sending vital data off to an unknown physical location that you have never seen is a nervous enterprise.
The good news here is that Cloud computing does not have to mean working with vendors half a world away or companies so huge that they barely notice you. Many Cloud vendors are themselves fairly small organizations, and in many cases SMBs can find vendors close to home. That allows the CIO to meet the vendor in person, to tour the facility, and to discuss issues such as disaster recovery directly. It also can mean working with providers small enough that the IT manager can be on a first-name basis with the vendor's CEO.
A successful engagement with a Cloud service provider is a partnership. It requires that the IT head do the due diligence to ensure that the service provides what the company needs and that no unpleasant surprises are around the corner. But with planning and care, SMBs can realize the advantages of Cloud computing while avoiding the potential problems. G. Berton Latamore
Small and mid-sized organizations are increasingly looking to modernize backup and recovery processes that have been around for 30 years. Several technologies underpin this trend including disk-to-disk backup, available network bandwidth, and Cloud infrastructure. The key business drivers are improved quality of backups, less risk to the business and potentially lower costs. Backup is becoming one of the most common use cases for the Cloud and in some form has been around for more than a decade, both as an enterprise service (e.g. disaster recovery) and for individual users (e.g. Mozy, Carbonite, etc).
As always however, IT practitioners need to manage issues including Cloud security, recovery performance, and other potential risks to the business. But the allure, simplicity, lower costs, and faster recovery make backup a perfect application for the Cloud.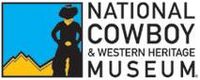 Based in Oklahoma City, The National Cowboy & Western Heritage Museum is the country's most prominent institution of Western history, art and culture; serving millions of visitors each year. A few years ago, management of the museum took a hard look at backup and recovery and decided that it needed to make some changes. On June 16, 2010, the Wikibon community welcomed Susan Adams, the assistant director of development at the Museum, and Sharon Kasper, its manager of IT.
Why Cloud Backup?
In fact the museum's small two person IT staff did not set out with the intention of implementing Cloud backup per se. Rather the goal was to address the following problems:
10-15% of the IT staff's time was spent on backups;
Only about 20% of the backups were succeeding;
Recovery was time-consuming, unreliable and inefficient; and,
The organization was bearing unnecessary reputational risks.
Susan Adams shared with the Wikibon community that as a 'small business' the museum was interested in acquiring solutions to solve a problem, not acquire a specific technology. As such, the firm engaged with Corevault, a local service provider with an offsite data protection offering. The solution uses the Asigra backup technology as a core component of the offering.
The Project
In late 2007, the museum identified around 400GB of tier 1 data that needed to be protected and chose to go with a SaaS solution. Key applications included SQL databases, email and retail applications from the museum store. One key issue for the organization was that while the move to Cloud backup promised to shift capital expense to a monthly operating expense. Because Corevault charges on a per GB basis, the financial team from the museum had concerns about the variable nature of the expense. Specifically, the CFO wanted to eliminate surprises and ensure that the expense would remain under a threshold.
To manage the cost exposure, Corevault helped the museum IT staff predict the volume of activity and put a retention and migration policy in place that would tier the storage and allocate backups to the most cost-effective tiers. Policies are set and managed using Asigra's software. The Asigra solution allows the customer to carve data into four tiers, including:
Tier 1 – on site disk to disk – recovery in seconds,
Tier 2 – remote in the cloud – recovery in minutes,
Tier 3 – archive/nearline - recovery in mins or hours,
Tier 4 – public cloud (i.e. deeper archive) – recovery in hours+.
The client, through Asigra's solution, chooses how much data goes into each tier based on a number of factors, including RPO, RTO, cost, and business risk. One other benefit of the Asigra technology Kasper emphasized was that the museum can now perform restores at the individual e-mail level, meaning a lost e-mail can be recovered much more quickly without requiring a reload of the entire mailbox and consequent loss of any mail received after the backup, improving both IT, end-user productivity, and client service.
Since late 2007, the data set at the museum has grown to around a 1TB today. Kasper shared with Wikibon that she intends to pare that back by doing a manual data deduplication process. Specifically, using Asigra tools, she flags duplicate files and then deletes them manually. The museum has found this is a cost-effective way to manage costs and get rid of files, given the size of the organization.
Advice to Peers
Adams and Kasper were asked what if anything they would do differently if they had to initiate the project from scratch again. The following serves as guidelines for smaller organizations just getting started:
Perform housekeeping before implementation – specifically identify duplicate and unneeded data and eliminate it to cut costs.
Educate the staff prior to going live. Set organizational policies and encourage good storage practices – i.e. keep unnecessary junk off the servers.
Think about retention rules – how long does data need to be online? Can it be nearline to lower costs?
Action item: For many smaller organizations, simplified approaches to managing data, getting rid of unneeded files and demystifying backup can save substantial time and money and avoid unnecessarily expensive backup and restore solutions. Look for service providers that deliver turnkey cloud backup offerings and partner with them to set retention policies, understand RPO and RTO requirements and share certain operational risks of protecting data.
Mentioning Cloud computing in the IT shop can be an invitation to very emotional discussions. For SMBs, which cannot afford to have dozens of experts on staff, the Cloud can be more promise than threat – a promise of taking chores off the back of a small, often overstretched staff, giving them more time to focus on what should be their primary tasks. And the top of that list is data backup and restore.
In most small shops, data backup is a constant distraction, and best practices an unreachable dream. Data backup still means tape, with all the problems that implies. Daily backup is better termed "daily attempts at backup," with a failure rate of as much as four in five attempts. Tape storage often means piles of boxes in the IT manager's basement. And file recovery often depends on hand-written logs and manual searches through those boxes for what might be the right tape.
Given that level of frustration, Cloud storage is an instant winner. It promises best practices handled by specialists, using modern technologies, working to guaranteed SLAs. Best of all, the entire backup headache becomes "somebody else's problem", freeing the IT team to devote their time and energy to processes that are central to the day-to-day support of the business.
On paper, however, the Cloud alternative, while a fraction of what it would cost to provide the same level of backup and restore in house, still looks more expensive than tape. One thing tape is good at is cheap. So the CIO or IT manager needs to create a business case before taking a proposal to the CEO and CFO.
At the National Cowboy and Western Heritage Museum, the business argument for moving off tape focused on the need to ensure preservation of large numbers of historic, digitized images and other documents forever. Collecting and preserving historic documents and images is a basic part of the mission of the museum, and tape backup simply does not provide am appropriate level of security from data loss for that mission.
Most businesses, however, are not in that position, and many SMBs are not publicly traded and therefore do not have the compliance requirements for business document preservation that large enterprises must meet. In these organizations, the business argument for moving from tape to Cloud backup and recovery must depend on a bottom-line argument.
That must be based on a total cost of ownership (TCO) comparison of the two choices. The true cost of tape backup and recovery is much more than just the cost of tape and spindles, and much of that cost is hidden. The TCO must include:
The cost of staff time spent running backups, keeping records, and trying to get a temperamental tape system to finish a backup successfully rather than crashing half way through.
The productivity loss from server resets and other events triggered by the tape system – at the museum, IT had to kick everyone off the server over lunch so they could reset the system to get the tape deck to spit out the finished tape.
The cost of the productivity loss of end-users waiting for IT staff to find the right tape with the right copy of the right file that needs to be restored.
The cost of the IT staff time spent doing that search.
The monetary loss to the business from the loss of files that could not be restored.
The potential cost from the loss of the full set of backup tapes due to fire or flood at the home of the IT staff person storing them.
The business loss caused by the extra time it would take to fully restore business files from tape as opposed to more modern solutions in the event of a disaster.
In most cases this analysis will demonstrate that tape actually is the more expensive alternative compared to a modern Cloud backup and recovery solution, which can run completely in background and provide online access to backups of active files for restoration times measured in minutes rather than hours or days.
Action item: SMB IT managers should perform a TCO analysis of their tape backup solution when considering migrating to a more modern solution. The results will provide a true orange-to-orange comparison with Cloud services that usually will provide a financial case for modernization. And regardless of the final decision on this issue, the presentation of such an analysis, couched in business and financial terms rather than IT tech-talk, will instantly elevate the CIO's reputation with senior business management.
There will and should always be a healthy debate within organizations between the desirability of ensuring the speed and recoverability of data and the cost of doing so. At the end of the day, the business has to weigh the financial demands against the risk of data and reputational loss. One of the major benefits of cloud backup, especially for smaller organizations, is that in a tight financial environment the RPO and RTO requirement can be "dialed back" to meet financial constraints. Asigra provides good flexibility for its customers to adjust their backup priorities and schema dynamically to meet their financial imperatives.
Action item: When backup is outsourced to the Cloud, organizations need to ensure there are clear organizational mechanisms for executive management to understand and execute the decisions to change backup priorities and meet budget imperatives. The Cloud vendors needs to provide (and in Asigra's case do provide) the tools to determine backup volumes, improve the process (e.g., identifying duplicate files), predict budget overruns and the functional capability to dynamically adjust backup priorities, methods and costs.
The good thing about incremental forever backups to the Cloud is that backup times are reduced significantly and recovery is granular. The biggest challenge for incremental forever backups to the Cloud is the seeding process. It can take days or weeks to complete, and only at the end of the process does the user understand the efficiency of the backup data optimization technologies on his data, the time that backups will take, and the true cost of the Cloud backup.
Having seeded the backup to one Cloud provider, the process is so onerous that organizations and individuals are very reluctant to change unless they absolutely have too. For a start, the change over is likely to leave data unprotected for some period of time.
Implementing Cloud backup requires an understanding of your data prior to the initial seed to eliminate data that shouldn't be backed up. This can be done with a combination of tools and manual processes or with automated technologies. A key integration challenge is to accurately estimate compression rates and ultimately the amount of data that will be pushed to the Cloud
Action item: The key activity to monitor in a Cloud backup project is the initial understanding of the data and what should and should not be backed up. Organizations need to understand and define retention rules and policies, define tiers of storage, understand the cost of storing data on different tiers, test the compression and de-duplication rates for their specific data and understand the implication this is going to have on elapsed time for seeding and in the cost of ongoing backup services.
Information access, availability, and protection are fundamental requirements for growing and operating small to mid-size businesses. Managers demand these information management features, while vendors market and sell backup technologies to meet these demands. And turnkey solutions are most critical to smaller firms that are less sophisticated technically, and have less time to worry about managing infrastructure.
Technologies vs Solutions
Purchasing technology carries significant management and maintenance costs, the so the opportunity is to find solutions that satisfy the access and availability demand with minimal complexity. Turnkey means more than plug-in and go back to your customers and your business. It includes service partnership and collaboration to help businesses of this size and technical ability better understand their requirements, including:
what data is most critical to my business, my customers, my partners
what are the availability requirements for this data during normal operations, during a disruption to normal business, for analytical and compliance purposes, and for archive?
where are my data liabilities, how much of my data has no value to my business, and how do I get rid of it
where can I optimized my operations to improve my long term archiving capabilities but at the same time have critical data available for analytics and recovery purposes?
how do availability, access, and data protection requirements impact the cost of providing IT to the business, and what are my options?
Cloud Solutions Delivery
Enter the delivery of cloud solutions. For the National Cowboy and Western Heritage Museum, as discussed with the Wikibon community on the Wikibon June 15 Peer Incite meeting, low risk, low complexity data availability were primary goals. In addition to improvements in manageability, efficiency and backup of in their primary environment, a cloud backup solution allowed the museum to move a large portion of our data into a fully managed environment where it could grow and shrink in synch with capacity. In addition, its chosed platform and service provider, Asigra and Corevault provided guidance on policies and procedures based on practical experiences with other customers. This was invaluable to the Museum and lowered the organizations inherent and perceived risks associated with their data and archives, resulting in a more cost effective solution and quicker return on their investment. The key to this success story was allowing the Museum to clearly define their requirements in terms of access and availability of museum records, and work within the budget that had been committed to stakeholders.
Action item: Technology complexity has no place in the small and mid-size business segment since they can't afford to manage it. And the backup "workload" does little to drive new business – backup is a bore. Backup vendors must embrace this reality, respect the reputations and business imperatives of customers, and present complete solutions (aka services, partnerships, collaboration) to the access, availability, and data protection requirements of the midsize company marketplace.
Companies are considering cloud-based backup services, in part, because they enable the elimination of tape media, tape drives and libraries, backup software, and processes or services to transport media off site and store it. Others are considering these services because the current process is labor-intensive or unreliable, with backups failing to complete, with backed-up data difficult to locate and cumbersome to restore.
Whether moving from stand-alone tape drives to an automated tape library, a disk-based, on-premise backup, or a backup service hosted in the Cloud, before re-architecting a backup process companies should first analyze existing data and data retention policies. It is not enough to understand the quantity of data, the growth rate, and the backup and restore windows. Companies should also establish or review data-retention policies, determine the age of data, the value of data, the number of copies of data, and the frequency of requests to restore data. A first step in re-engineering any backup process should be to eliminate all unnecessary duplicate data as well as any original data that is no longer needed by the corporation. IT should also be alert to personal employee data such as personal photographs and videos stored on the organization's servers and shared as attachments through e-mail. Eliminating these files before backup can cut the volume of data significantly, thereby saving money, regardless of the data backup strategy being used. By understanding the data and doing housekeeping before re-architecting backup processes, organizations can dramatically cut costs and work within prescribed budget edicts more effectively.
In the case of the National Cowboy and Western Heritage Museum, the organization leveraged tools from Asigra, the software engine behind the cloud services provider, to identify data and duplicates that could be eliminated. Once the data was reduced, they could then migrate to a Cloud-based service that allowed them to eliminate tape media, tape drives, and manual processes for transporting data off site.
For the Museum, the migration to a Cloud-based backup service resulted in a 10%-15% improvement in IT staff productivity. It also reduced the probability that the Museum's reputation would be damaged, because valuable data was more likely to be protected. Another benefit was that the Museum improved backup and recovery processes, ensuring that backups were completed on time and reliably. They also provided a better overall experience for the IT department's clients, enabling faster restoration of data from the Cloud than could have been achieved using the previous tape-based solution.
Action item: IT professionals considering a Cloud-based backup offering should first eliminate unnecessary data and review policies and processes. Once that is completed, they will have ample opportunity to get rid of tape drives, tape media, backup software, and media-transport, and media-vaulting services.