Reprinted with permission © 2008 TreeTop Technologies
With the supply of the most talented IT workers (and the ones with exotic skill sets) getting tighter and tighter, companies need to be very creative this year to get who they need, as described in a recent Computerworld article on eight weapons to fight the "talent wars" of 2008. "While all eight are noteworthy, I find the first three to be particularly telling: social networks; wikis, blogs and forums; and trying before buying," says Alan Stevenson, a staffing consultant with TreeTop Technologies, "perhaps because they all factor so heavily into the best practices of IT recruiting these days."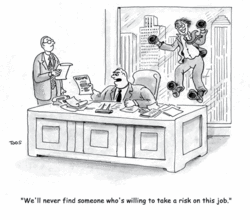 As noted in the "Who You Know" article on page 1, for example, it pays to make the right connections, and Computerworld notes that social networking sites like LinkedIn often provide a better pool of candidates than do job boards like Monster or HotJobs.
As for wikis, blogs and forums, they seem to be providing an innovative way to help engage potential IT employees and generate discussions with prospective new hires.
And "trying before hiring," or temp-to-perm contracts, can be a good plan both for job candidates and companies, as the company gets to see what the person can do before making a full commitment, and the employee can see whether the company is a good fit.
Action Item:
Footnotes: From "View from the TreeTop" Volume 2 Issue 4 April 2008