Reprinted with permission © 2008 TreeTop Technologies
Return on investment is as important as ever for companies, especially with the economy tightening up. Managers still have IT needs to fulfill but there's no denying that increasingly, choosing just the right projects—and people—is the order of the day. For some companies, this means reorganizations or even layoffs.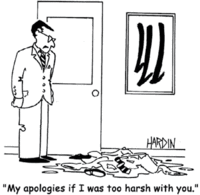 "In the wake of such events, you could be in line for a new role, which could present a great opportunity or leave you in a position you don't want, depending on your point of view," says Deb Nichols, Organizational Development Officer at TreeTop Technologies. "It could even mean losing your job. Regardless of the outcome you experience, it's a chance to learn more about where you belong and where you can go; where you will compromise and where you will not."
If you've been moved to a new position, for example, that can tell you a lot about what people see as your key skills—skills you may not have recognized in yourself and may want to hone.
If you're being let go, though, that doesn't mean you don't have skills; you just didn't have the skills that company needed at that time.
So, take time to learn from those you've worked with to identify your strengths and weaknesses. This can be a big help not only in finding your ideal role at another company but also in identifying skills you want to cultivate or add.
It isn't always the promotions that move us forward. Sometimes, it takes an event that seems negative, like a layoff, to catalyze a very positive change in one's professional life.
Action Item:
Footnotes: From "View from the TreeTop" Volume 2 Issue 3 March 2008