Reprinted with permission © 2008 TreeTop Technologies
We've all heard or said this: If only there were more hours in the day. On the other hand, maybe what you need isn't more hours, but more insight about how you use them. And just how can you gain that? With pie, of course.
No, wait. Don't head to the lunchroom yet. We're talking about a pie chart—a pair of them, really—and it might be the key to recalibrating your time management compass.
First, sketch out a quick pie chart showing how you should be spending your workday. Keep it at a high level and trust your intuition. What are the categories of work you should be engaged in? What portion of your 8 (or 10 or 12 or 18) hour day should you be devoting to each category? Next… you guessed it, make a pie chart showing how you really spend your workday.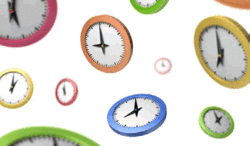 Finally, review the two charts and see what you can learn. But here's the tricky part. Don't focus on how you can shift your actual time distribution to match your ideal. Rather, see what underlying assumptions you can uncover, then test these assumptions as a starting point for change. For example, what's driving your perception of how you "should" be spending your time? Is that what your manager thinks? Perhaps it's time to ask that question directly. Similarly, do your pies suggest you are spending too much time gaining buy-in from stakeholders? Is this assessment based on your perception that other managers are spending less time on this activity? If you investigate, you may learn that the most effective managers are actually spending more time on this activity than you think. Or you may learn that your particular approach is at odds with the culture of your organization.
That's it. Not exactly easy as pie, but if you throw yourself into the exercise, it could be as satisfying.
Action Item:
Footnotes: From "View from the TreeTop" Volume 2 Issue 4 April 2008