Reprinted with permission © 2009 TreeTop Technologies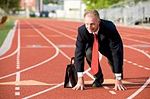 Downturned economy or not, there is still a need for IT skills in several areas. If you have the right skills, you could be rocketing past other potential hires among the hiring managers who are able to afford new staff. Or, if you're in a company that has a hiring freeze, you may be in a position to step up and learn new skills or polish up some that you already have for some extra job security.
According to a December 2008 article in Computerworld, there are nine red-hot skills for 2009, and some of them are challenging the notion that outsourcing is the way to go. Among the most-needed skills in these top nine: SAP, .Net and help desk/support functions.
Programming and application development. According to the article, this is the IT skill area most sought-after by recruiters and hiring managers. Right now, for example, SAP experts in some areas can command $35 to $40 per hour more on average than other types of senior technicians, especially if they have experience with modules specific to certain industries. "We're still seeing relatively strong demand for SAP and Oracle ERP, but that isn't the only skill area in programming and development that's hot right now," notes TreeTop Technologies' Senior Staffing Consultant, Alan Stevenson. "Skills in .Net and C# are also picking up steam, in part because outsourcing such skills hasn't worked out as well as some companies had hoped."
Project management. Although companies have less money for projects and may be cutting down on them, as well as cutting back on the ones they have to carry out, they still want people with proven track records for delivering on-time, within budget, and to specifications.
Networking. Because there is continuing convergence of voice, e-mail, video, instant messaging and other communication systems, companies need professionals with solid networking skills and actual implementation experience.
Help desk/technical support. As companies look to get more done with fewer people, skilled and well-rounded technicians who can handle desktop support and "break/fix work" are in particular demand. Good communication skills are a must for success in this area.
Business intelligence. "Companies always need people who can analyze things like, customer and sales data, and tie them into actionable business strategies," says Stevenson. "What's really hard to find though, and what can just about guarantee an IT professional work in this realm, are IT experts who not only have experience with BI tools but can help business managers analyze and interpret results."
Security. No company can afford to neglect security, even in tough economic times. But interestingly, once again, as with programming and application development, SAP is the hot area here right now, according to Computerworld.
Web 2.0. These issues are being driven by a combination of expanding business-to-business networks and connections, along with companies trying to reach customers and clients more effectively through the Internet. Also, corporate implementations of social networking technology are making this area a hot one.
Data center. Although companies are keen to implement server and storage virtualization projects that help lower energy costs and shrink footprints of their data centers, Computerworld reports that few companies are recruiting in this area specifically, instead training existing IT professionals in various virtualization technologies.
Telecommunications. Many of the same issues driving the desire for networking talent are making telecommunications skills popular as well, such as VoIP and unified communications, so people with a blend of telephony and networking skills can do quite well.
Action Item:
Footnotes: From "View from the TreeTop" Volume 3 Issue 2 March 2009