Reprinted with permission © 2008 TreeTop Technologies
Traditionally, software as a service (SaaS) applications have been geared toward the business side of an enterprise, says Gil Zimmermann, CEO of Aprigo, an earlystage company dealing with on-demand data management solutions. But there is a growing trend, he says, of SaaS applications being built to help IT managers rather than leaving them simply to be the implementers or stewards.
"We're trying to get discussions going around where IT managers' pain points are to help that process along," Zimmermann says. "We want to talk to them to find out their needs as end users of SaaS so that they can gain benefits for their own work without a boatload of new staff or physical infrastructure."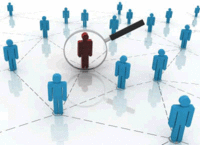 Most IT applications geared toward IT managers' duties tend to be high-maintenance and require a lot of effort to implement, Zimmermann notes. SaaS could cut through that with more time and cost value and a shorter cycle for acquiring new technology. "With SaaS, you don't have to have lengthy conversations with your CIO to try to get hundreds of thousands of dollars for more servers, more training and more infrastructure," he says.
Meanwhile, as the SaaS applications arrive and mature to help IT managers, particularly with the critical challenge of managing data assets, the managers themselves may want to start working on breaking some of their traditional thought patterns, Zimmermann suggests. "The concerns over having applications and data hosted with someone outside the company are sometimes overblown, but the important thing to remember is that you don't have to offload everything to benefit from SaaS; you can have the best of both worlds in-house and SaaS apps—if you want."
Action Item:
Footnotes: From "View from the TreeTop" Volume 2 Issue 5 May 2008