Reprinted with permission © 2009 TreeTop Technologies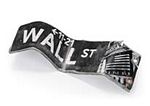 No one wants to see the economy go through the current throes of anguish that it is, but there may be an upshot. As noted in a recent Computerworld article, the problems on Wall Street may help make computer science degrees and IT careers more attractive. Many people left IT in droves after the dot-com bust of 2001, the article notes, and may wish to return to IT. In addition, those who are new to the work world or considering their degree options may be more focused on the troubles of the business and financial world than on the past stumbles of IT.
A Stanford University department chair noted that for several years now he has watched students with interest in tech fields choose banking and finance for the potential financial payoff. Now, they are returning to computer science and other tech areas that they enjoy, rather than chasing the cash that is no longer so easy to find in finance.
As we pointed out in last month's newsletter, the IT world might have been facing an imminent "brain drain," given that computer science enrollments dropped 14% each year between 2004 and 2006. That could have meant a potential shortfall in the influx of new IT talent as older IT professionals reached retirement age. This latest shift might head off that potential problem.
Such a shift wouldn't simply be a spurious decision for students and for current workers considering a career shift. It may indeed be a practical long-term choice, if U.S. Bureau of Labor Statistics figures are right. According to the bureau, IT is among the fields that are seeing the fastest increases in the number of jobs. On the top of its list of fast-growing job titles is network systems and data communications analyst. The agency projects that the number of those jobs to grow from 262,000 in 2006 to 402,000 in 2016. Jobs in the "computer software engineers, applications" category are predicted to increase from 507,000 to 733,000 over the same timeframe, and the number of database administrators is expected to rise from 119,000 to 154,000.
Action Item:
Footnotes: From "View from the TreeTop" Volume 3 Issue 1 January 2009