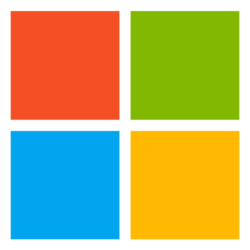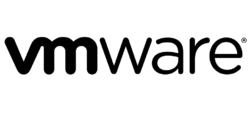 Introduction
It's probably no secret that Microsoft wants to own the data center, including the real estate that is currently occupied by VMware, Microsoft's primary rival in the hypervisor space. Although both companies are fighting a fierce battle at the hypervisor layer, as I wrote a while back, the hypervisor battle is also a proxy for the coming cloud battle.
In this article, I'm going to take a look at various factors of each company's efforts and provide my thoughts on each one as well as areas that I believe people should dig into further as they make purchasing decisions.
Pricing: Tie, but…
When it comes to overall direct pricing, it's possible to build bundles that favor either vendor, depending on the point of view that you're trying to push. In many segments, though, the edge goes to Microsoft, particularly when compared against VMware's more substantial product editions. Further, Microsoft provides much more generous discounts for certain market segments – such as education – while VMware remains relatively stingy in these areas.
However, not everyone needs all of the features of the Enterprise Plus edition of vSphere. In fact, many, many people do just fine with lesser editions, which also carry a lower price tag. Microsoft's edge here is only in specific verticals where the products are extraordinarily low priced via volume licensing agreements and also when considering the "everything including the kitchen sink" approach that Microsoft takes. Microsoft makes no edition differentiation, so everything is included in the package.
For shops that are already heavily reliant on Microsoft for other services – particularly those that are already using System Center in some way – the Hyper-V portion of the virtualization equation is truly free, so the cost differential is pretty significant when considering a major investment in VMware. A while back, I mentioned that I thought that it was a mistake for Microsoft to have bundled the System Center components. Now, though, I see the reason for the decision. Many organizations run System Center in some capacity, so simply adding Hyper-V would be a no-brainer for them.
In some places, Microsoft wins and in others, it's VMware all the way. I suspect that cloud efforts will play an increasingly large part in the pricing decision as organizations take further steps to embrace the hybrid cloud.
Ease of use and education: VMware
Hyper-V 2012 R2 is a far cry from earlier versions of the product. It boasts enterprise-grade features that are on par with what VMware brings to the table. However, when it comes to overall ease of use and ease of administration, VMware retains the edge. Creating a vSphere cluster is just a matter of a few clicks, and significant documentation and community support is available when one runs into a problem. With Microsoft, ease of use has improved, but it's still not in line with VMware.
Further, although Microsoft has started to ramp up its virtualization certification efforts, VMware is far, far ahead of Microsoft, minting new VCDX's on a regular basis.
Cloud options: Microsoft
Microsoft has a complete cloud vision, offering both platform-as-a-service (PaaS) and infrastructure-as-a-service (IaaS) via Azure and software-as-a-service (SaaS) options through such products as Office 365. In other words, Microsoft can meet just about any need or desire in the cloud arena. Of course, with such options as Office 365, you're going to be required to use Microsoft's solutions, but that shouldn't be a surprise.
VMware's vCloud Hybrid Service (vCHS) sits squarely in the IaaS arena and helps customers in building their virtual machine-based hybrid data center/cloud environments. VMware provides the infrastructure upon which a customer's vSphere-based virtual machines can operate.
Azure is a true cloud platform a la Amazon Web Services (the PaaS part) while also providing IaaS services upon which Hyper-V-based virtual machines can run. Again, the goal here is to allow customers to create hybrid cloud services and, especially with the release of Hyper-V 2012 R2, Microsoft supports these use cases very well.
The overall advantage in this space belongs to Microsoft.
Hypervisor completeness: Almost a tie with edge to VMware, but…
First of all, I will say that I truly despise the comparison charts that have been devised by both Microsoft and VMware. It is clear that both sides are working hard to nitpick the other to death over mostly meaningless items. For example, Microsoft counts it as a benefit that it sells System Center in dual processor bundles as opposed to vSphere being sold in single processor units. This is pretty ridiculous. Likewise, VMware boasts that it has a smaller footprint than Hyper-V, which requires a massive 5 GB of space. Does this really matter anymore?
What this kind of pettiness really brings to light is the fact that these two hypervisors are so closely matched these days that the vendors need to dig really deep to find differentiation. Sure, there are differences, but they are not always material. When it comes to some of the add-on features available from VMware for vSphere, such as VSA and VSAN, the balance tilts toward VMware, but these are features that cost (or, in the case of VSAN, may cost) additional dollars.
All that said, for mainstream, general purpose virtualization needs, either hypervisor can more than meet most expectations. That makes this round a tie with an edge to VMware.
Ecosystem: VMware, but only for now
At present, VMware is the clear leader in the virtualization ecosystem, but this situation is rapidly changing as more vendors add Hyper-V support to their products. The addition of this support comes as Hyper-V gains more prominence in the data center. I see this situation continuing to balance out as Hyper-V continues to grow. However, when a choice of hypervisor is required, vendors will continue to take a VMware-first approach due to market share and dominance of the platform.
Action Item: While the rise of Hyper-V in many ways is a good thing as it adds major competition to the hypervisor market, it also creates more decision points for CIOs as they move forward in their virtualization and data center efforts. A few years ago, Microsoft was at a major disadvantage when put head-to-head with VMware, and only Microsoft diehards dared deploy the solution. Today, that situation has changed drastically and both companies can be relied upon to provide robust data center services. That said, as outlined here, CIOs should carefully examine their needs to determine which platform makes the most sense or whether it makes sense to take a dual vendor approach.
Footnotes: