Reprinted with permission © 2008 TreeTop Technologies
Most are familiar with the human clinical trials and FDA approval making up the drug development process. But few think about what goes into the drug discovery process before that, a process requiring not only a lot of time and money, but also huge IT support.
Researchers must mine through mind-boggling numbers of academic articles and databases in the search for potential new compounds or ones comparable to what they are studying. They need to sift through sometimes tens of thousands of chemical compounds to figure out which are most likely to have the proper effects, and then they still need to sort through the best candidates with modeling and testing tools to figure out which are most likely to make it through animal testing intact. Then there is the process of using computer tools to test the potential toxic risks of drug candidates. And more.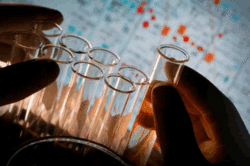 As one professor at the University of Massachusetts in Lowell noted in a recent Bio-IT World article, when you consider potential drug properties, the number of variables can reach as high as 500,000—just for one candidate drug. With gene therapies, proteomics and other innovations joining traditional medicines, things are simply getting more complicated and information systems more vital. That means the need for more processing power; more integration of systems, databases and instruments through software apps; and ever more detailed analyses that humans can't do efficiently.
"At TreeTop Technologies, we're seeing more client requests for candidates who understand drug discovery and development-related tools like NuGenesis, Empower2, ChemOffice Suite, Spotfire, EDMS, AERS and VM Ware," says Doug Fowler, TreeTop Technologies' Director of Recruiting. "These companies need more than just people in lab coats—they also need IT experts who can facilitate the research work."
Action Item:
Footnotes: From "View from the TreeTop" Volume 2 Issue 3 March 2008