64-bit ARM Processors Completes Mobile Take-over of Client
October 2013 is the date that mobile completely replaces traditional clients in the Post-PC era and ushers in the Mobile-Cloud application model. The 64-bit ARM has been successfully launched and is now in volume production. Apple is the first company to bring it to market with it's A7 processor inside the very high volume iPhone 5S, iPad Air and iPad Mini mobile products. Google, Lenovo, Microsoft and Samsung have indicated they will follow quickly. The 64-bit ARM effectively ends the WinTel duopoly for end-user clients, though not for x86 infrastructure servers.
64-bit operating systems and applications can use virtual and real memory much more efficiently and grow to beyond the 4GB real and virtual memory addressing limitations of 32-bit processors. This enables much faster loading and faster execution of applications, smoother rendering and lower development costs. For the user it boils down to the ability to work faster, a better experience for media consumption, and greater realism for video games. The performance gains for mobile devices will be achieved as the end-user applications take advantage of the new 64-bit functionality. This will happen quickly for the most user applications, particularly in the Apple iOS ecosystem.
Figure 1 shows the updated Wikibon forecast (the previous forecast can be found at Intel Nightmare Worsens with Wearable Devices and 64-Bit ARM Processors).
Mobile Cost Reduction
The Apple announcements underline the volume and therefore cost advantages of the ARM ecosystem. Apple ships the new iPad Air for $500 (16Gbytes, WiFi), and includes its basic suite of programs (Pages, Keynote, Numbers, iMovie, iPhoto and GarageBand). Microsoft software alone for Windows and Microsoft Office costs more. The Intel chips that drive the Microsoft Surface Pro Tablet are many times more expensive than the ARM chips. Touch screens, key-boards and a mouse are required to use the Microsoft Windows 8 software. Time-to-value for a new iPad migrating from a previous iPad is measured in minutes – two thirds of Apple devices are running the latest iOS 7 operating system. Time-to-value with migration to a new Microsoft Surface Pro or Microsoft PC is measured in days.
For mobile end-user devices, value for the end-user is measured by:
Initial Cost,
Ease of use,
Weight to carry,
Weight of accessories to carry (chargers, keyboards, etc.),
Battery life,
Software availability,
Software cost,
Reliability,
Aesthetics and "coolness".
Mobile-Cloud is now (for most users) the application platform of choice for consumption and creation of content, and mobile devices have replaced the PC client. There is and will continue to be good markets for high performance desktops and larger clients, particularly for intense content creation and gaming. Those markets will continue to shrink over time as mobile end-user devices connected to private or public clouds offer much lower cost and higher functionality in the mobile-cloud era.
64-bit Gaming Spearheads Mobile-Cloud
The real battleground between ARM and x86 is in gaming applications. 64-bit has been a pre-requisite (e.g., Nintendo 64) for high-function games. The latest gaming machines (Microsoft xBox One, Sony Playstation 4) are using AMD x86 64-bit architecture processors.
However, there is a profound shift in gaming away from desk-top clients towards mobile. The half-life of games is now months; a fashion gaming app flies through local schools, and is replaced in a few months by the next fashion gaming app. The 64-bit ARM devices will accelerate that trend. All the components for very high performance gaming applications are already in the new iPhone and iPad (and other) phones and tablets (the Apple M7 coprocessor provides accelerometer, gyroscope, and compass functions).
New gaming applications are following the mobile-cloud application model, with significant function running within the cloud. The life-blood of new gaming application spend has shifted to mobile, and 64-bit mobile will significantly accelerate that trend.
The high mobile volumes from teen gaming, the acceptance of mobile as the platform for most creation and consumption for the majority of users, and the lower cost of mobile, have led to the emergence and dominance of the mobile-cloud application model.
Intel Future Strategies for Mobile Cloud
Intel is a strong company, and should continue to thrive. It will require pragmatic and strong leadership to ensure the right strategies are followed for its different businesses.
Intel x86 Client Business:

Intel will not be able to maintain the traditional monopoly profitability levels – it is too late to turn back the clock;
There is plenty of opportunity for Intel to make money and inject innovation in the declining client market;
Intel should treat its end-user client business as a cash cow, i.e. invest limited capital and cut costs, while keeping prices as high as possible.

Intel Server Business:

Intel's x86 server business grew slowly from PC+ servers running peripheral applications in the early 1990s to being the fastest server and dominating all sectors of the server business;
Intel took a wrong turn with 64-bit Itanium. Luckily for Intel, AMD introduced a 64-bit strategy for x86 that avoided enterprises having to rewrite applications, and Intel responded with the same and got back on track;
Intel has to be aware of a strong attempt funded with significant venture capital to drive 64-bit ARM solutions into the server market (e.g., HP's Moonshot project); in particular its low power requirements make it easier to place processors closer and increase server performance;
Intel still has time to protect its dominant server business with aggressive innovation and very aggressive pricing at the low-end. The low-end is low-hanging fruit for 64-bit ARM processors.
The server business is now completely different from the client business, with different ecosystems and driven mainly by enterprise purchasing.

Intel New Business:

Intel will need to find other opportunities to replace, such as flash drives.
Microsoft Future Strategies for Mobile Cloud
As a company, Microsoft is very well positioned to be a major player and grow during the mobile-cloud era, particularly with the cloud component:
Windows Azure offering is strong and growing fast;
Office 365 is gaining traction;
The end-user infrastructure applications are ubiquitous in enterprise IT, and Exchange, SharePoint, & Lync are being strongly integrated with the 2013 versions to offer a compelling universal communication backbone for enterprises, including support for iOS and Android;
Windows server is strong and working well with the open-source community;
Hyper-V is growing market share;
Microsoft SQL Server is strong and challenging Oracle;
Microsoft is the major software vendor for a large percentage of the small business market and is a trusted partner.
The only areas that are weak for Microsoft in the long term are mobile devices and mobile software, and gaming machines, despite the $billions that have been invested in them. Apple and Google have effectively undercut Microsoft's client business model and made it impossible to apply it to the mobile part of mobile/cloud. Windows is an excellent client OS, but there is an expectation that for mobile devices the OS and basic software is free. Windows Office is an excellent set of software for clients. In mobile most basic software is free, or an order of magnitude cheaper. The notion that emerging markets would embrace PCs has turned out to be a fallacy - emerging markets are bypassing land lines and going straight to mobile communications and devices.
New leadership at Microsoft is likely to pivot off Microsoft's strong portfolio of enterprise and infrastructure software and increase investment and acquisition in the cloud. The legacy PC client assets are likely to be treated as cash cows, with a focus on limited investment, cost reduction, and maximizing profit. Cool devices are always good to have as skunk-works and to introduce new software ideas but probably will not be allowed to get in the way of maximizing Microsoft's potential in cloud and enterprise infrastructure.
Microsoft Leadership for Mobile Cloud
The search for a new CEO and possibly a new chairman for Microsoft is a search for the future Microsoft. John Thompson heads the Microsoft directors committee looking for new leadership, and appears to understand that the future for Microsoft is moving away from being a traditional client company and building on its success as the mobile-cloud (private & public) infrastructure company. There appears to be a sharp contrast between John Thompson's view and Steve Ballmer's view of the "One Microsoft" vision.
In Ballmer's message to investors and customers entitled "Transforming Our Company" (July 2013), Ballmer focused his vision for the company with the following statement:]
"I am convinced that by deploying our smart-cloud assets across a range of devices, we can make Windows devices once again the devices to own. Other companies provide strong experiences, but in their own way they are each fragmented and limited. Microsoft is best positioned to take advantage of the power of one, and bring it to our over 1 billion users."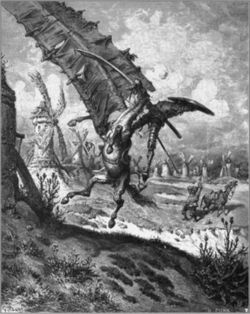 Ballmer appears to view, "One Microsoft" as:
Continuing to invest in attempting to regain Microsoft's dominant market share in client software in a post-PC world after writing off $billions on Surface and spending $billions on Nokia;
Spending large marketing dollars trying to convince tablet buyers that a Surface requiring a keyboard, kickstand and mouse to overcome the touchscreen limitations is anything else than an expensive PC in a post-PC world;
Continuing to invest in attempting to regain Microsoft's dominance in browser technologies and search software after investing and writing off $billions on Bing.
Buying a way into end-user gaming system with $billions written off from xBox.
Launching xBox One just as the gaming market is being turned on its head by the dominance of smaller, cheaper games on mobile iOS and Android devices.
Continuing to price client software, hardware, and applications at many times the alternative mobile device cost;
Continuing to prevent other Microsoft products (e.g., Microsoft Office) from fully competing on other platforms in order to shore up Windows.
Being embarrassingly vocal on the wrong side of every turn of the mobile-cloud trend.
It must be very difficult for Ballmer & Gates to accept that the client products that launched Microsoft are reaching their end-of-life. It is hard not to think them as Don Quixote tilting at windmills with Sancho Panza looking on (see Figure 2). They should take pride in the rich set of very profitable infrastructure products that allow Microsoft to compete, thrive, and grow in a post-PC moble-cloud application era.
John Thompson appears to be leaning away from the Ballmer definition of One Microsoft and towards a mobile cloud and enterprise software focus. This would appear to put players such as Mark Hurd, Paul Maritz, Alan Mulally, and maybe Satya Nadella ahead of Stephen Elop or Bill Gates himself as contenders for the top CEO job. Convincing top contenders to accept the job if Gates remains as chairman may be Thompson's most difficult challenge.
Enterprise Infrastructure for Mobile-Cloud: Case Study
Microsoft's infrastructure mainstay of end-user computing is Exchange, with Exchange 2013 being the latest version. Microsoft's Exchange Server dominated enterprise mail systems. Recently, Exchange has come under significant pressure from Google and other cloud providers. This competition has led to a strong positive reaction from Microsoft:
Microsoft has introduced Office 365, with (very limited) support for Microsoft Office on iOS and Android systems;
Microsoft has started down a path of tight integration of infrastructure for end-user computing with Exchange 2013, SharePoint 2013, Lync 2013, and Microsoft Active Directory;
The new releases are providing full support for mobile iOS and Android and moving away from supporting just Windows phone and mobile;
Microsoft Exchange Server 2013 integrates closely with Microsoft SharePoint 2013 and Microsoft Lync 2013 to enable:

Collaboration using site mailboxes - SharePoint stores the documents, enabling document coauthoring and versioning;
Exchange synchronizes metadata from SharePoint to create the document view in Outlook (e.g. document title, last modified date, last modified author, size);
Unified contact store (UCS) provides a consistent contact experience across Microsoft Office products. UCS enables users to store all contact information in their Exchange 2013 mailboxes so that the same contact information is available globally across Lync, Exchange, Outlook, and Outlook Web App;
Enterprise eDiscovery allows autorized users to search Exchange, SharePoint, and Lync data using the SharePoint 2013 eDiscovery Center;
Lower maintenance costs are charged for 2013 versions of Lync Server, SharePoint, and Exchange Server first time product releases coordinated;
Improved Mobile Support (iOS & Android recognition!);
Reliance on PBX Exchanges is removed with Lync 2013;
2013 releases of Lync, Exchange and SharePoint (& Office 365) include Oauth 2.0 for the first time, enabling single sign-on & trusted communication between all components.
Enterprise departments and end-users want to be able to access and share documents, emails, instant messages and other information from any mobile device at any time. They expect the application to be available 24/365 and never be unavailable. They do not expect loss of any document, email, or message. They expect comprehensive integrated security. This close integration of mobile and applications means that the traditional models of enterprise infrastructure need to be updated.
Figure 3 illustrates an approach to integrating the applications and infrastructure to provide 24/365 availability. The applications are virtualized in a private cloud to facilitate recovery and share resources at peak times. The application data is "snap-shotted" frequently, creating cross-application consistency and recovery points, and the data replicated both locally and to remote sites. The remote site can be either a public or private cloud.
Conclusions
Microsoft is well positioned to grow and prosper in the Mobile-cloud era. Microsoft has two sections, one chasing new device technologies dominated by other companies (e.g., mobile devices, gaming systems, search), and the other where Microsoft has developed cloud and infrastructure software achieving good or dominant market share. The first is very low on margins (e.g., gross margin on devices is 4%, and creative accounting to hide marketing overhead) and very high on capital and risk. The second has very high margins from the start, needs significant capital but with much lower risk.
The founders of Micosoft want to focus on restoring the brands with which they launched Micosoft. Many investors and board members think these brands should be cash cows, and want to pragmatically focus on the growth and profitable enterprise and cloud infrastructure businesses.
The case study round Microsoft's industry leading enterprise unified communication systems shows real business value from integrating the products, and additional value from converged infrastructure and cloud products.
Wikibon believes that CIOs should plan for Microsoft not to have significant market share in mobile and search, but be an important partner in enterprise cloud and infrastructure.
Action Item: CTOs & CIOs should embrace the mobile-cloud model as the basis of all future investments. The IT organization should migrate away from traditional silos of development, operational compute, operational networking, and operational storage towards an integrated mobile-cloud application Dev/Ops model. For example, Microsoft is the leader in end-user support infrastructure applications, with Exchange 2013, SharePoint 2013, and Lync 2013 being closely integrated with each other, with Office 365 cloud, and with Microsoft Active Directory. The business value of a high availability secure fully integrated universal communication service is very high. Enterprise IT should strongly consider moving to a single team to develop the strategy for implementation and maintenance of a converged infrastructure private and/or public solution, as shown in Figure 3 above.
Footnotes: