Introduction
The market is changing… and fast. Every week brings word of new and substantial acquisitions of both startups (such as WHIPTAIL) and even industry stalwarts (Nokia). One such industry stalwart is Citrix, a company that has been around forever and which has a broad product line that could be appealing for the right buyer. At the same time, Citrix's broad product portfolio may actually be hurting its acquisition chances.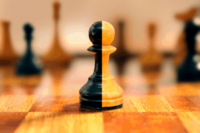 Really only three players in the market today would appear to be in any kind of position for such a purchase – Microsoft, Oracle, and Cisco.
Microsoft
It's well known that Microsoft and Citrix share a long-standing partnership, although, today, they are also rivals. For years, Citrix brought "free money" to Microsoft as Citrix went out and found customers for their shared desktop technology products, which all required a Microsoft back-end to operate. Obviously, this arrangement has worked out well for Microsoft. Today, of course, Microsoft and Citrix have a much more significant overlap in their offerings:
VDI is really important to Microsoft too. It's a major way that the company can protect its desktop operating system market share for the long term. In fact, this is a growing area for Microsoft.
But, if Microsoft were going to buy Citrix, wouldn't it have done so already? Their closer partnership has been in place for more than 15 years. At any point during this time, Microsoft could have simply bought the company. However, in looking at what Citrix brought to the Microsoft table – a whole lot of Windows Server licenses and a whole lot of terminal services licenses – it's clear that Microsoft has benefited tremendously without having to put its own sales force on the streets.
At this point, I would see Microsoft buying Citrix as a purely defensive play to keep it out of someone else's hands. Citrix does have products on its own that, while complementing offerings from Microsoft, can also compete with it. In some circles, people feel that a Microsoft purchase of Citrix would push some Citrix customers to VMware, a situation that Microsoft would prefer to avoid.
That said, Citrix's desktop virtualization tools still surpass those of Microsoft. A combined entity could pretty quickly integrate products from the two catalogs and create a single offering that could take the market by storm and provide real competition for VMware. Although Microsoft is starting to do this on its own with some success, it could accelerate the pace through an acquisition.
Cisco
For years, there has been speculation that Cisco might be a natural fit for a Citrix acquisition. This wouldn't be a crazy acquisition even though it may not "feel" like Cisco at first. In this article, Joe Jessen takes a look at the end-to-end product offerings from both Citrix and Cisco as he makes his case for why Cisco should acquire Citrix. Bear in mind that the two companies already enjoy a close partnership.
First and foremost, a Citrix acquisition gets Cisco its very own hypervisor, albeit one with an abysmal share of the corporate market. Cisco's relationship with VMware is already on shaky ground due to the latter's acquisition of Nicira, a software defined networking company. More importantly, though, Cisco gets Citrix's desktop virtualization products and some consumer-focused tools, such as GoToMyPC. Jessen makes the argument that Cisco could leverage Citrix's desktop virtualization-focused products to launch a desktop-as-a-service (DaaS) kind of offering.
Right now, Cisco partners with a lot of storage vendors to create reference architectures based on Cisco UCS hardware and networking. These reference architectures most often use vSphere as their core hypervisor, but in reality, any hypervisor would do. The point of these reference architectures is to provide storage customers with a roadmap to deploying services -- usually VDI -- using that storage vendor's hardware devices.
With Cisco's acquisition of WHIPTAIL, it could theoretically eliminate the middle man -- other storage vendors -- in these implementations and focus on an all-Cisco deployment. The addition of a Cisco-branded hypervisor and related VDI tools could provide customers with a true one stop shop for all things VDI. However, Wikibon's Stu Miniman doesn't believe that Cisco would simply exit or jeopardize its existing relationships. Miniman goes on to say that the WHIPTAIL acquisition as an extension of Cisco's compute efforts rather than being an entry into the storage market.
There are some things holding back a Citrix/Cisco deal. The first is Citrix's cost. As of this writing, Citrix has a market capitalization of more than $14B and the current stock price remains near 52 week highs. This would not be an inexpensive purchase.
In addition, when going beyond some of the obvious synergies between the two companies, it becomes clear that there is a lot of overlap, too. Any buyer would need to decide what to do about these overlaps. In Cisco's case, the more overlap there is, the more expensive the overall deal becomes.
In addition, even if someone else buys Citrix, there's no reason that the existing partnership can't be maintained. It's not likely that a Cisco-unfriendly entity would buy Citrix, so Cisco has little risk by simply doing nothing and allowing someone else to buy the company. And, on the very off chance that something negative does happen to Citrix, Cisco can always turn to Microsoft if it really wants to avoid partnership with VMware in the future or on a specific deal.
Oracle
No longer content with being the leading database provider, Oracle a few years ago made a big jump into enterprise architecture with its purchase of Sun Microsystems. With that purchase, Oracle gained a complete line of hardware and software, including storage and servers. It's no secret that Oracle wants a bigger slice of the enterprise pie.
On the hypervisor front, Oracle would gain access to a tool that has more popularity than its own OVM. The company would also gain a complete virtualization catalog, including desktop virtualization tools, for which there is no real overlap with any existing Oracle products. An Oracle deal is one that Microsoft might actually allow to happen, too. I wouldn't have said this a couple of years ago, but this year, it appears that Oracle and Microsoft are very willing to partner with each other in certain instances. An Oracle purchase may actually do the most to maintain the "status quo" for Microsoft, particularly if Oracle is amenable to maintaining the partnership. Oracle would also get complete access to Citrix's Netscaler tool, a product for which the two companies already have a partnership.
Of the three companies, I see Oracle as the most likely potential initial buyer of Citrix because there is less overlap, their hypervisor tools are already similar, and it puts Oracle into an expanded role in the enterprise market.
My thoughts
I would be surprised if Microsoft's partnership with Citrix didn't include advance notification in the event of a buyout offer. As such, I believe that the most likely candidate in any buyout scenario is Microsoft, but only because it would have to buy Citrix if someone else tried, (except maybe Oracle). Microsoft has the most to lose in any buyout scenario.
Action Item: All that said, given Citrix's value and independent product set, I believe it will remain a standalone company for the foreseeable future. It adds value across the enterprise market, and a buyout by one company would damage that independence.
Footnotes: