Today, it is universally accepted that the growth of electronically stored information — especially unstructured data such as email and other types of electronic messaging, documents, images and Web content — will continue to strain IT resources and challenge the best efforts of CIOs to deliver enterprise-class archiving solutions that limit costs, improve performance and decrease risks.
Meanwhile, a plethora of solutions from vendors and service providers have come to market to address the data explosion problem from a variety of angles, with varying degrees of success and return on investment (ROI). The function getting the most mileage these days is deduplication technology or "Dedupe". Storage purists and pundits may make a distinction between different types of deduplication technologies — dedupe at the file and/or sub-file level, single instancing or compression, source-based and target-based, etc. But getting rid of unnecessary "stuff" in a secure, cost-effective manner, while offering scalability and maintaining availability and discoverability, is the goal. Despite the fact that upwards of 90% of enterprise data is never retrieved after it is archived, companies want near-real-time access to archival content for litigation support, knowledge management, compliance, cross selling, and other purposes.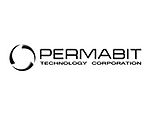 Permabit, based in Cambridge, Massachusetts, USA, has taken what CEO Tom Cook refers to as a Dedupe 2.0 approach, targeting growth rather than using dedupe technologies to address the back-up space. According to Cook, "Enterprises need to solve the real problem of primary storage data storage growth, rather than addressing the symptom by deduping backup files. By archiving static data, enterprises reduce their primary data-store size, save backup costs and time as well as saving millions on primary storage costs."
The approach
Permabit delivers a "Value Tier" of highly scalable, low cost, redundant grid-like storage disk arrays that sit between an enterprise's primary storage and back up tiers. Permabit's Value Tier, powered by its Scalable Data Reduction technology (SDR) offers a bundle of many valuable and necessary capabilities for archiving and managing unstructured data including:
In-Line Deduplication – which identifies segments of data at the sub-file level within incoming data streams that are duplicates of segments already stored. Instead of storing additional redundant copies of these segments, Permabit stores additional references to the existing copies. Traditional compression techniques then compress any remaining segments before data is archived to disk.
High Availability – is an optional module that delivers a fault–tolerant configuration by joining two access "nodes" in a configuration. Rather than waiting for a failover with one node active and the other passive, both nodes share the workload, effectively eliminating down-time for upgrades or other maintenance related events.
Secure Digital Fingerprinting – leverages SHA-256 hashing and offers WORM capabilities for compliance, retention of identity, and access controls, as well as allowing for obfuscation of data once disk drives are retired.
Data Protection – Permabit's grid technology and RAIN-EC (Redundant Array of Independent Nodes) algorithm allows scalability to petabytes of storage, protection against failure of any component of the system, and the flexibility to add and remove storage components at any time without disruption.
Scalability – supports up to 4.6 petabytes for large enterprises. Permabit offers patented technology with the ability to build a distributed, global index that can scale to 100 terabytes.
Migration – of long term data is made easier within the grid architecture as older disk nodes are retired and replaced by new, higher-performing, lower-cost technologies with no data loss.
Replication – of data is provided through a WAN "optimized" solution that only transmits unique data that does not exist at the destination site as well as snapshotting capabilities that reduce storage consumption.
Permabit also touts an extremely low Total Cost of Ownership (TCO) of less than $1 per gigabyte, easy installation and maintenance, and includes performance monitoring, scriptable tools and phone-home reporting as well as improved performance and lower power consumption than competing technologies. Optional modules support customization to meet the organization's needs for disaster recovery, high availability, and data-retention policy management.
In addition, Permabit has signed up an impressive list of technology partners that includes most of the top information management and archiving vendors, such as CA, HP, IBM and Symantec, along with many established and emerging archiving, ediscovery, and search players, such as Atempo, AXS-One, BlueArc, Commvault, Fast, StoredIQ and ZL Technologies.
Futures and Concerns
Permabit recently announced a cloud offering targeted at the service provider market. Cook says they are not interested in being a cloud provider. Rather they prefer to be an enabler at this juncture and therefore have improved their multi-tenant, reporting, and other capabilities. At some point, Permabit may have an opportunity in the OEM market if they are able to unbundle pieces of their intellectual property, such as dedupe, into discrete offerings. However, for the enterprise market, bundling of the aforementioned critical functions is one of the product's greatest strengths.
While deduplication rates quoted by vendors may reach as high as 50-to-1, the actual level of data reduction obtained by Permabit's customers will depend on the frequency of archive events, the length of time archive data is retained, and the inherent redundancy of the archived data. Advocates of post-processing deduplication, which includes incremental backup from tape-to-disk or disk-to-disk, will question performance claims for in-line dedupe, as a black box or appliance that contains a potentially massive index needs to be read before data is deduplicated, hashed, compressed, and archived. Software vendors who provide deduplication and archiving capabilities as part their "open storage" abstraction layer solution will stress their ability to work with multiple storage solutions, including Permabit.
Bottom line
Enterprise CIOs are under increased pressure to reduce costs while maintaining or improving service levels and will need massively scalable, easily deployable, multi-tenanted, highly available and secure solutions. Permabit promises a well architected bundle of critical features, functions and capabilities to address the needs of mid-size and large enterprises - and potentially the service provider market – in contrast to the bulk of poorly architected and integrated first generation point solutions offered by the majority of vendors today.
Action Item: Users looking to reduce the cost of archiving business critical data without sacrificing availability, compliance, performance, or security requirements need to evaluate solutions such as Permabit that meet critical needs and offer a much greater ROI than traditional point solutions.
Footnotes: