Reprinted with permission © 2008 TreeTop Technologies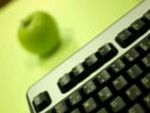 As IT operations have become increasingly critical to organizations both internally and externally, the marching orders for IT managers have largely gone something like this:
Keep it running. Don't let the systems go down and don't let them slow up much either. Oh, and make sure we have plenty of servers for all that business critical data.
Important goals, certainly, but they have come at a cost-monetarily and environmentally. Power, reliability, speed, performance and the like have required bigger and bigger data centers, eating up more and more energy not just to power the systems but to power backup systems and to keep the air conditioning running so that all those machines don't have a meltdown.
The IT research gurus and advisors at Gartner reported recently that the average power consumption per server quadrupled from 2001 to 2006, while the average number of servers doubled and is expected to grow another 50% by 2010. As they note, "this rapid growth has resulted in data centers typically consuming up to 100 times more energy per square foot than a typical office building."
Part of the problem, as InformationWeek discovered, is that more than half of 472 business technology professionals it surveyed said the facilities teams at their companies get the electric bills and IT never sees it.
Power usage isn't the only environmental impact, either. As outdated systems are replaced, we create mounds of physical computer waste. And companies like HP and IBM not only have internal green initiatives to deal with this but offer services and advice to other companies to help them deal with the problem.
The good news is that while we can't make the technology operate on just a trickle of power, it is possible to build more energy-efficient operations. Switching to variable-speed motors for HVAC equipment, reorganizing data centers to hot aisle/cold aisle arrangements, avoiding power distribution units (PDUs) with built-in transformers, and eliminating spaces between server racks are just a few of the measures that HP and IBM recommend.
Moreover, the easiest thing that many companies can do is to simply make a lot of small steps toward reducing their environmental impact in other ways.
There are many things that we can do that can add up to big gains. So, add bins for recyclable materials. See if there are organizations to which you could donate old computer equipment. Use lighting controls so that lights are only on where and when you need them. It doesn't seem like much, but if we all do it, it will make a difference.
Action Item:
Footnotes: From "View from the TreeTop" Volume 2 Issue 11 November 2008