Reprinted with permission © 2008 TreeTop Technologies
When you have a short-term project that does not require a need for a full-time employee, turning to contract help is often times the best solution. This is when the recruitment and staffing firm you choose should not only respond to your needs, but anticipate them. You want the most for your money now, especially when it's not a person you plan to develop over the long run.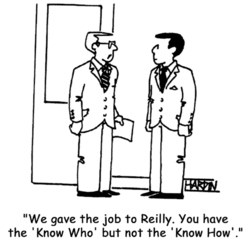 Be sure to include cost vs. service into your project's equation. By making sure the partners you work with both fill and understand your needs, you create an environment for a stronger return on investment and higher satisfaction. A terrific way to accomplish this is by having access to a company's internal network and leveraging the knowledge of their entire pool of talent.
"Accountability management can make all the difference in a firm's ability to get the most out of a consultant's skills and talents. This ensures that the client's requirements are being fully met," notes TreeTop Technologies' Organizational Development Officer Deb Nichols. "But more than that, an accountability management philosophy means there is another set of eyes looking out for the overall success of the project."
An accountability model pushes a staffing firm to recognize that clients often require skills beyond the basic job description. This model enhances success by encapsulating the complete needs of organizations and their projects.
Action Item:
Footnotes: From "View from the TreeTop" Volume 2 Issue 9 September 2008