Introduction
As discussed in the Wikibon introduction to the 2010 awards, Wikibon has broadened its coverage to include enterprise infrastructure in general and Infrastructure 2.0 in particular. This includes server, networking, storage, hypervisors, security, database, data management, and archiving, with a focus on the supporting data center infrastructure. In line with this expansion of coverage, Wikibon has refocused its Wikibon 2010 CTO award on the best enterprise infrastructure technology innovations of 2010.
Key Trends and Nominations
Wikibon identified the key trends of 2010.
Big data
Cloud services,
Simplicity,
Virtualization,
NAND flash,
Data efficiency.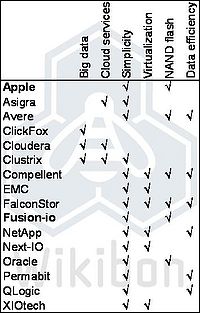 Table 1 shows the nominations and the categories within which they were nominated.
All the companies in Table 1 brought excellent technology to market in 2010. In big data ClickFox, Cloudera, and Clustrix all made significant contributions to enabling a new paradigm. However, Wikibon believes that these technologies were building on important innovations of the last few years such as Hadoop.
A large number of the nominations were in the simplicity category. This reflects a strong groundswell to reduce the complexity of IT through stack integration.
Cloud services had a quite year in 2010. It seemed to be a year of implementation and consolidation. The virtualization and data efficiency categories both had strong representation.
Wikibon CTO Award Winners
Wikibon selected Apple and Fusion-io, both of which were in the simplicity and NAND Flash categories. Wikibon believed that these innovations have the potential to make the greatest long-term change for enterprise data center infrastructure by enabling completely new applications with an order of magnitude improvement in functionality and ease of use.
Apple iPAD


The Apple iPad is important for the enterprise data center because it represents a breakthrough in ease-of-use (with multi-touch screens and pads), and the use of flash technology to improve response time and provide always-on capabilities. The simplicity and ease-of-use of the iPad is very well documented. Its take-up within the enterprise has been very aggressive, enabling mobility within the enterprise by (for example) allowing service personnel to come to clients rather than making clients line up behind counters. Mobile devices already account for more than 50% of access to Internet content.
The iPad has introduced a complete change from the way people interact with their systems, and the mouse no longer cuts the mustard. Google and Samsung have introduced the first Android tablet that is competitive with the iPad. HP is using its purchase of Palm computing to introduce WebOS based tablets with similar functionality. Microsoft and its hardware partners will have to work hard to make the Windows platform relevant, but it is very unlikely that it will retain its dominance of client access. It will be interesting to see if the collaboration between the new Microsoft Windows 7 and Nokia will produce a tablet version. HP does have a windows 7 tablet that it sells in the SMB marketplace, the Slate 500. Whatever the outcome, the iPad has broken the shackles of the mouse and disk drive, and the form factor of the Apple iPad and iPhone and other vendors that have followed will dominate enterprise computing over the next decade.
The bottom line is that enterprise clients will be mostly mobile and will expect an ecosystem of enterprise services with similar capability to iTunes. Backup, migration, and data sharing will be an order of magnitude simpler. However, multiple platforms will compete in the marketplace. This will give choice to end-users, but put pressure on IT to hide complexity. Enterprise infrastructure will need to provide a completely different set of services to enable this transmission. There will be plenty of cloud service providers for organizations with IT that doesn't act quickly to use.
Fusion-io VSL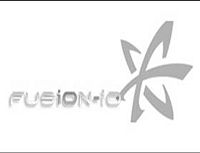 The key constraint that VSL removes from the current enterprise infrastructure is the very high latency of the mechanical disk drive. Although a long list of technologies have attempted to minimize latency, the problem has been getting greater as disk drives continue follow Moore's law for capacity.
Flash technology and disk drives share one key property, they both provide persistent storage. The data will survive any loss of power. Currently, the master copy of data always resides on disk, whether it is a log file, a database, or a file on a PC. The amount of data that can be read or written is constrained by the bandwidth and latency of the disk drive. Some of the technologies that have been used to reduce the impact of mechanical drive constraint include:
Write caches is storage arrays – constrained in size by the requirement to provide battery backup;
Parallel striping across disk drives – constrained by the reliability of disk drives for large blocks, and not a solution for small block sizes;
Solid State Disks (SSDs) – constrained by protocols designed for far slower devices and asynchronous in nature;
Large RAMs in servers – constrained by the cost and addressability of RAM and battery backup requirements.
The technology improvement that VSL introduces is the ability to make fast synchronous updates to persistent storage directly from the processor. It achieves this with a combination of flash controller architecture and server software that provides multiple virtual address spaces (think MVS for those with mainframe backgrounds) to be mapped onto a log-structured flash memory. This allows the processor to store data 'synchronously' to flash – once the write is complete it is guaranteed to be written to persistent flash.
All file systems and database systems currently have the complexity of multi-phase commitment protocols, as well as fundamental constraints to the amount of data that can be read and written to persistent storage. VSL removes this complexity and overhead. The cost and speed characteristics of NAND memory make it possible to provide levels of performance, richness of data, and ease-of-use that are impossible in disk-based systems
Wikibon CTO Award Honorable Mentions
Wikibon is proud to award Wikibon CTO 2010 honorable mention awards to the following organizations:
Asigra – for a new model of backup and recovery cloud service which is user-friendly both for clients and VARs.
Avere – for combining all the layers of storage (RAM, Flash, FC disk and SATA disk) both locally and remotely to create a very efficient tiered global file system.
ClickFox – for developing a comprehensive set of big-data software and services to process the billions of data elements required to piece together the total customer experience for an organization from all the touch points with customers and enabling action to be taken on a quarter-by-quarter cycle instead of a yearly cycle.
Cloudera – for the first enterprise packaging and distribution of Hadoop™ , an open-source product used to store and process "big data" often distributed across thousands of servers.
Clustrix – for the first enterprise SQL transactional database appliance with a completely different approach to achieving scale-out database architecture designed to meet the needs of fast-growing internet companies like PhotoBox. The appliance has identical nodes including software, processors, InfiniBand, battery-backed NVRAM and storage, the data is spread in hashed slices across the nodes, and the code pushed to the node to ensure that almost all locks are local.
Dell (was Compellent) – for continuous innovation in Tier 1.5 storage subsystems, the first to implement both automated tiered storage (Data Progression) and Live Volume, as well a pragmatic innovative solution to jump start remote replication with portable volumes.
EMC – for introducing a single stack solution with VCE hardware and storage and VMware hypervisor and VDI software.
FalconStor – for introducing the first fully functional read-write flash/cache implementation in a storage controller using technology from Violin, giving the same performance as tiered storage using one third of the flash storage and operating in real-time.
NetApp – for introducing in-line compression for primary storage as a complementary free function to its previous de-duplication functionality as an integral part of its storage controller ONTAP operating system, and making the efficiency functions available both to block-based and file-based storage in a very high function unified storage array.
Next-IO – for simplifying the implementation and cost of top-of-rack virtual I/O and allowing virtual graphics cards and network cards that can be shared by an entire rack of servers using native drivers.
Oracle – for introducing a complete stack of server, storage, operating system, hypervisor and database as a single SKU, with a single update process
Permabit – for the introduction of Albireo, a blazingly fast in-line de-duplication for primary storage, which has scored the highest rating on the Wikibon CORE methodology.
QLogic – for implementing by far the richest set of CNA functions and architecture in the industry, and jump-starting the general acceptance of CNAs.
XIOtech – for introducing an order of magnitude improvement in the growing problem of data corruption on disk drives with the introduction of its ISE (Intelligent Stage Element) "brick".
Congratulations to all the designers and engineers of these organization for the innovations they brought to enterprise IT in 2010.
Conclusions
The Apple iPad and Fusion-io's VSL enable a revolution in how applications are written and interact with end-users. These technologies have ripped away two major constraints on application functionality, the mouse and the disk drive. Enterprise computing infrastructure will adapt to embrace touch technologies and flash memory as the core technologies behind a seismic increase in application functionality over the next decade. Wikibon believes that once users experience this sea-change in functionality and usability, they will demand this functionality in all applications. Those vendors who architectures and software designs embrace these principles are far more likely to emerge as winners in IT equivalent of the Cambrian explosion.

Action Item: Congratulations to the designers, engineers, and programmers at Apple and Fusion-io for developing these outstanding technologies. Vendors that embrace a whole-hearted adoption of these technologies will be among the eventual winners in the next decade for all the upcoming battle for new de facto standards, from new end-user device platforms to new enterprise infrastructure equipment in the data center.
Footnotes: