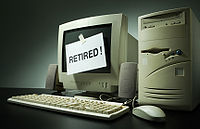 Introduction
For a long time, virtual desktop undertakings were plagued with cost and performance issues, and CIOs often saw only dubious outcomes. However, a number of factors have come together that are bringing viability to the virtual desktop trend. Saying that "we've hit the year of VDI" is probably a bit optimistic, but maybe we're getting there. Even for those who think we're moving into the so-called "post-PC" era, there remains a great need to provide support for what might be considered legacy applications that run only on a full Windows desktop. Even for those who might clamor for a native experience on every device they use, mainstream businesses continue to rely on Windows for the brunt of their workloads, a situation I don't see changing much in the near future.
---
Note: Stu Miniman also provided his thoughts regarding VDI's potential in this recent Wikibon article.
---
VDI gains news life
With the expansion of the device industry and the introduction of all kinds of new form factors and operating systems, people are looking for new ways to interact with their workloads. This has resulted in a dichotomy of sorts, with native form factors not able to support business critical workloads.
There was a day when virtual desktop projects were undertaken by CIOs hoping to save money and, if possible, provide users with a desktop that could follow them from work to their home PCs. Today, these projects may still be undertaken with those goals in mind, but with support for Bring Your Own Device (BYOD) initiatives and other work scenarios and incresing security added to the list. VDI, which is basically a way to abstract the desktop from the device, is almost a requirement for companies faced with incresing numbers of diverse end-user devices in the workplace.
In some verticals, too, VDI is enabling new kinds of opportunities. For example, at one of my higher education clients, the VDI environment is used directly to support academics. Imagine this: A student registers in Comp Sci 101 and is automatically provisioned with both a Windows and a Linux lab desktop, which he can access from one of the physical computer labs on campus or from his iPad. The Bio major is provisioned with a customer virtual machine that has the apps she needs for her labs. Best of all, the college's IT department doesn't need to worry about building out a bunch of physical machines. So, even though some deride VDI as not necessary as we move forward, there remain powerful use cases for the technology.
VMware ups the ante
This week, VMware gave the entire concept of virtual desktops a major boost with the company's purchase of Desktone, a desktop-as-a-service company that provides full virtual desktops, Remote Desktop Services-based desktops, and RemoteApp-based application delivery through the cloud. VMware also continues to enhance its Horizon product, continually adding new features that bring the virtual desktop experience to parity with the physical world. Finally, although VMware is a big player, Microsoft is poised to capitalize on VDI as well.
Infrastructure offerings expand
With each day new product offerings and improvements of existing products make VDI implementations more viable and easier to manage. I've written previously about trends that are contributing to how VDI is being deployed. Since this article was written, almost 18 months ago, the trends identified have accelerated. In that article, I mentioned that hyperconverged players would prove to be important in the VDI trend. This has certainly been the case, and today's primary players in this space – Nutanix and SimpliVity – support VDI as a cornerstone offering, although both can support for more use cases than just VDI. In addition, hybrid storage and associated reference architectures continue to ensure that VDI environments don't suffer from storage-related performance issues. Moreover, storage vendors continue to refine their products and to decrease per-endpoint costs, which is a key metric in VDI return in investment calculations.
Licensing remains a challenge
Of course, Microsoft's much-maligned VDA licensing is still in place, which complicates VDI deployments. In addition, overall software licensing in a modern environment remains incredibly complex, and that complexity just grows when VDI is introduced into the equation.
But, is VDI dead?
There are certainly ample signs of life in what we're seeing in the VDI market. However, not everyone believes that VDI has a place in this world. Keith Townsend makes the argument that today's VDI solutions are much like the terminal emulation tools of yesteryear. Terminal emulation software was a requirement during the era of the rise of the PC as organizations maintained their reliance on mainframe-based applications. Over time, however, those applications were largely supplanted by native Windows applications, which eventually eliminated the need for the mainframe and emulation software. In this scenario, VDI is that emulation layer, as the IT industry begins to deleverage the Windows-based PC in favor of the cloud and native applications on new operating systems. Townsend believes that users do and will continue to prefer native apps over an emulation layer that doesn't enable perfectly enable native device features, such as touch screen. For example, who would want to use Access on an iPad? Townsend does indicate that he believes that the move away from Windows will be a long, slow road.
Action Item: For CIOs, determining the best course of action can be a challenge. VDI does decouple users from a machine, which can enable all kinds of new use cases. Further, the market is continuing to improve both VDI economics and outcomes, making VDI implementations much less risky than they were in the past. Of course, CIOs still need to make sure that they undertake pilot projects and have a solid plan in place to ensure VDI success. As for the life of the technology, I think it's still too early to declare Windows as the next mainframe or the next Netware. All of these VDI projects help Microsoft maintain its grip on the desktop. Even if customers are using an iPad to access that desktop, it's still being provisioned on a Windows machine somewhere. For CIOs who have been waiting for a good time to begin considering VDI, now is it. The ecosystem is ripe with tools to assist and outcomes are predictable.
Footnotes: