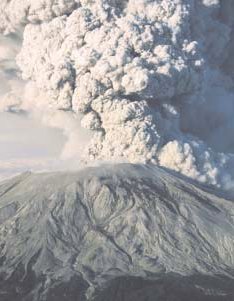 The 'Google Effect' is forcing organizations to increasingly simplify IT. Specifically, the facile nature of Google Apps, Gmail and other cloud apps is so visible to CEOs that they are expecting their CIOs to deliver IT services that are comparably cost effective and easy to deploy and manage.  
As Wikibon wrote in 2007:  
Organizations need to benchmark and model both business and consumer service suppliers and invest in capabilities that are more integrated, cost effective and provide clear, flexible pricing options and usage metrics under one IT services umbrella. Only then will make versus buy decisions be clearly driven by business value as opposed to inefficiencies in current delivery models.  
The implication of this was clear even three years ago— Existing IT infrastructures are inefficient and CIOs will be increasingly pressured by senior management and business lines into one of two choices: 1) Simplify or 2) Outsource.  
IT 101 – How not to get Outsourced  
As we are seeing today, virtualization and cloud computing are the underpinnings of this shift; the implication is that to avoid being outsourced, IT organizations must virtualize infrastructure where all the component technologies (servers, storage, networking) are integrated and delivered as a cohesive stack of technologies to support applications. The greater the level of integration achieved within the stack, the easier it will be for IT to manage infrastructure.  Stu Miniman's recent Wire Once blog provides clear examples of the impact this trend can have on IT deployment and management.  
As Stu points out:  
"Wire Once means that every server gets a standard configuration with a pre-defined type and number of adapters and cables." This translates into deployments that are essentially instantaneous versus taking days of planning, justification, installation and testing.  
The challenge for most IT organizations is that they are far behind service providers in realizing this vision. Technologies are becoming available that will accelerate the move toward simpler IT and CIOs need to more aggressively adopt these – as pilot initiatives – to prove the concept to CEOs and line of business managers.  
Big Bucks Battle for Convergence  
Nowhere is the competitive pressure more visible than in the battle between Cisco and HP. Cisco with UCS and its VCE coalition with VMware and EMC is driving hard toward integrated stacks. HP conversely is aggressively acquiring networking companies and delivering converged network infrastructure through its Virtual Connect capability.  
Specifically, Virtual Connect is HP's product line of networking that is built into Blade Servers.  HP Virtual Connect Flex Fabric is an industry first that supports FC, iSCSI or FCoE – meaning a single connection will automatically understand the protocol to which it is connected. This supports a true Wire Once model that spans the "old" FC and the "new" FCoE – buy it, wire once and when you update the other end the switch will recognize it; automatically. This means that customers can buy today for existing LAN + SAN (FC) configurations and upgrade in the future to all Ethernet (FCoE, iSCSI, NAS) with no lost ports or even rewiring (truly wire once that spans protocols – not just Ethernet).  
HP announced its multi-protocol capability yesterday and is 6-12 months ahead of where most people thought we'd be by mid-2010.    
Ripple Effects for Suppliers – QLogic and Brocade  
Underneath the big trends occurring at the surface are mini battles and vendor repositioning moves. As SiliconAngle reported yesterday, HP's battle with Cisco is bringing new types of competition to the networking world. According to SiliconAngle's John Furrier:  
HP and QLogic are announcing a new Fibre Channel over Ethernet (FCoE) switching ASIC that will change the landscape around fully converged devices. I'm talking about the collapsing of the datacenter, mulitprotocol on one board, integrated stacks, infrastructure as a service (aka cloud), and the movement toward the datacenter operating system.  
Big concepts. But as I wrote back in February, the switching market needs more competition and it looks like HP is more than willing to grease the skids and fund QLogic's entrance into the data center business. This reduces HP's reliance on Cisco, HP's new arch enemy, as a second source supplier. It also keeps Brocade in check as they have become increasingly competitive due to its Foundry Networks acquisition.  
The secret sauce in this announcement is a QLogic FCoE ASIC code-named "Bullet," that enables the multi-protocol flex port capability of the HP solution. This innovation is unique and is especially impressive from a time-to-market standpoint.  
Brocade is the loser here. Why? Because Brocade is #1 in FC and here is a product that allows for continued FC or migration to Ethernet backed by one of the largest SAN suppliers (historically HP is #1 or #2 in SAN with EMC being the other top player).  
Caveat: Customers will be somewhat hesitant to do FC with QLogic. Blade servers are almost always plugged into another FC switch (director class is typical) and since Q's market share here is small, this may be an adoption barrier. This is less of an issue in FCoE since the mode of operation is in NPIV mode (looks like an adapter) rather than switch interoperability (E-node, looking like a switch).  
Nonetheless, the bottom line here is clear. QLogic's relationship with HP continues to allow it to make inroads into the data center and evolve beyond being a pure adapter player. This is yet another move on the chess board and we're seeing a continued wedge between HP and Cisco, caution with respect to Brocade and wind at the back of QLogic.