The Wikibon community prides itself on its research. Our community's primary goal has been in helping technology professionals solve business problems through a sharing of IT advisory knowledge. We do this through regular Peer Incites, case studies, and community research.
Here is a look back at twenty important pieces of Wikibon research that the community has published from the recent past. We hope you find them of value in supporting your business technology initiatives.

The Value of the VMware Integration Journey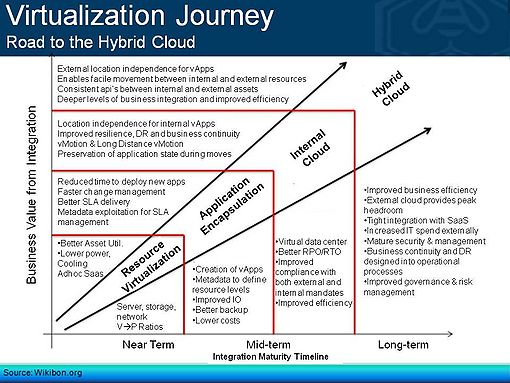 Senior IT and business management should understand that virtualization and cloud computing represent the single most important re-architecting of the information infrastructure in the history of computing.
This is actually a series of research notes based on in-depth practitioner interviews, technology research and financial modeling. The goal being to define the virtual integrated stack, the most important integration points, key integration requirements and the value an integrated stack can deliver to IT organizations embarking on a virtualization and cloud computing journey.
Most importantly, this research will project the functional attributes of key infrastructure components over a near-, mid- and long-term time horizon. (Read the complete research note)

Wikibon Virtual Infrastructure Adoption Projections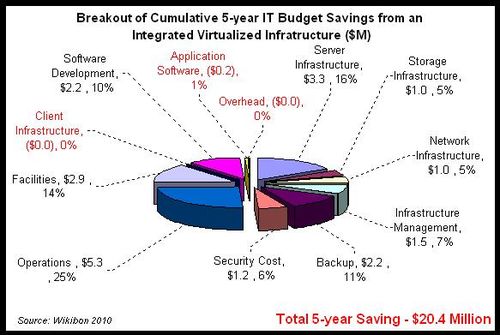 Wikibon developed a model of IT spending, using as a base an organization with revenues or total budget of $1 Billion, and an IT spend of 4% of revenue or budget. The impact of virtualization was analyzed and projected out over 10 years. Virtualization was defined as any of the current virtualization offerings, with VMware being used as the base assumption for functionality over time.
Figures presented in this research include cumulative IT budget savings from virtualized infrastructure, breakout of the savings within the IT budget over five years, and the IT budget items broken out for a non-integrated stack, with the major benefits coming from operational savings. (Read the complete research note)

The Business Case for Integrated IT Infrastructure Stacks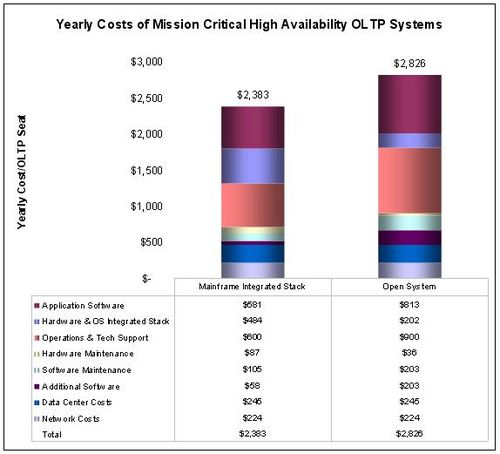 Conducting in depth interviews with senior people using Unisys mainframe integrated stacks, the Wikibon community research concluded that for performance- and security-critical OLTP systems that need very high levels of availability and business continuance, mainframes are the most cost effective solution in the marketplace.
This was in response to the notion that integrated stacks will be become more common over the next decade, as solutions from VMware, Oracle, and other vendors develop. However these developments will not be as cost-effective or provide the same levels of security, availability, and speed of change as current mainframe systems until late in the decade, well beyond any strategic planning horizons. (Read the complete research note)

Measuring the Effectiveness of Capacity Optimization Technologies

Wikibon developed a model to evaluate the effectiveness of existing data reduction technologies with a goal of being able to rank ROI as defined by (marginal benefit)/(marginal cost). The first use case we looked at was real time data reduction for primary storage. We've had lots of feedback on other use cases we can run and are excited to do that.
Effectiveness of Capacity Optimization Technologies for Primary Storage

CORE (Capacity Optimization Ratio Effectiveness) is a measure of the effectiveness of a storage optimization technology as a function of time and cost to achieve a desired capacity reduction. (Read the complete research note)

3PAR Automagic Storage Tiering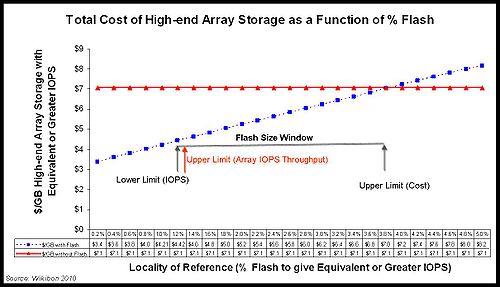 In March 2010, 3PAR announced Adaptive Optimization, a policy-based technology enhancement that leverages SSD (flash) technology at the sub-volume level to improve performance and support more demanding application requirements automatically.
This Wikibon research note takes a look at what the enhancements mean for customers, the focus on Tier 0 and SSD implementations, and a look at the impact on the competitive marketplace. (Read the complete research note)

Data Protection in the 21st Century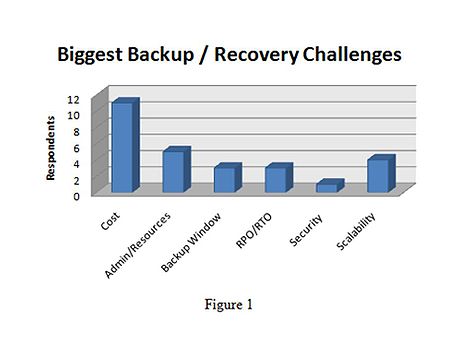 Data protection or backup/recovery is consistently reported as the most pressing problem by storage managers as well as enterprise architects. More than fifty percent of customers are re-evaluating their backup and recovery practices and looking to evolve processes to enhance the protection of their information.
At VMworld 2009, Asigra conducted in-depth surveys of twenty-six customers regarding their backup and recovery strategies. All questions were open-ended and respondents spent approximately 30 minutes answering the survey. Asigra agreed to share the results with the Wikibon community in exchange for an analysis of the results.
Wikibon chose to write up a subset of the questions. This research note provides a summary with our initial conclusions. (Read the complete research note)

Should Storage Services Reside in Arrays or Application Stacks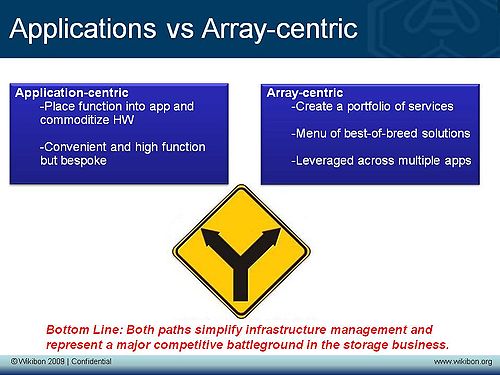 Leveraging the application stack to provide storage services can simplify storage infrastructure, speed recovery, and eliminate organizational friction between application groups and SAN infrastructure practitioners. But this approach brings tradeoffs that IT organizations need to assess.
Our research shows that in shops with more than 100 TB of shared data, DAS is consistently between 20-35% more expensive than SAN on a TCO basis.
This research note was written with an objective of comparing different approaches to storage deployment, including key findings reviewing application-centric versus storage-centric strategies. (Read the complete research note)

Building a Strategic Information Plan to Tame Unstructured Data

In the past nine years, the once quiet field of information management has exploded, leaving both vendors and organizations of all sizes scrambling andthe Wikibon community can conclude that information management needs to be supported through its entire life cycle.
This series of research looks at compliance issues, records management, and integration, while providing a framework for creating a strategic information management (SIM) plan that vendors can use to engage users. (Read the complete research note)

A Storage Services Approach Will Streamline Infrastructure Delivery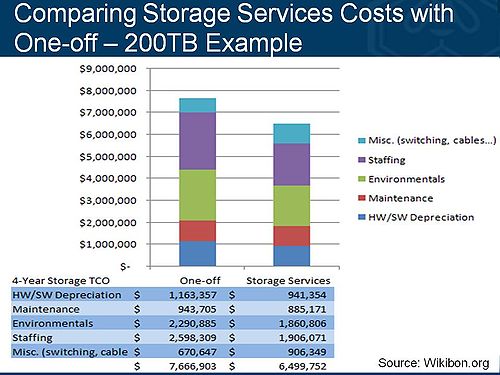 Wikibon members have indicated they are considering three broad approaches to managing infrastructure:
Taking a one-off approach using a mix, match and manage strategy (i.e. bespoke)
Bundling storage function into the application stack (e.g. Microsoft Exchange Oracle 11g)
Taking a storage services approach by offering a menu of services
This research note drills into a storage services strategy and provides further cost comparisons with One-off approaches. (Read the complete research note)

The Impact of Flash on Future System and Storage Architectures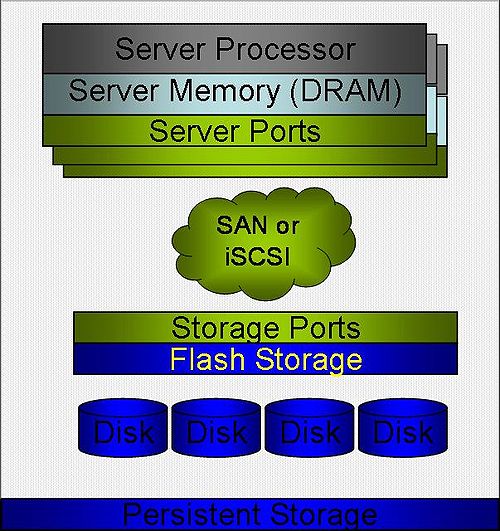 Wikibon believes flash storage will become an increasingly important component of storage systems. Storage and system architectures will adapt to take advantage of the persistent nature of flash storage, and avoid storing data twice.
IT executives should expect flash storage to profoundly change systems and storage architectures over the next decade. A major reason is that the cost/bit for flash is dropping by 60 percent per year whereas disk drive costs are declining at a rate of 37 percent per year.
This research looks at current storage architectures and future system and storage architecture which includes flash on server and flash on storage controller architectures. (Read the complete research note)

The Total Cost of Ownership of Stackable Switches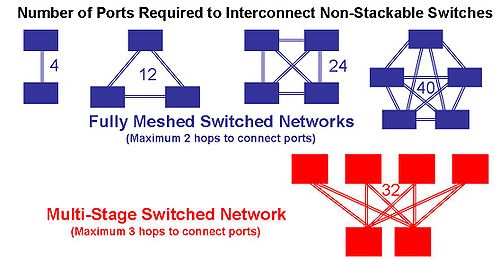 One of the most important switch innovations of recent years has been the inclusion of specialized stacking ports to connect multiple switches more efficiently in larger configurations. This Total Cost of Ownership (TCO) analysis case study illustrates that for an FC fabric with a 34-user-port initial configuration growing by 20 ports per year, the cost/useable user port per year is $752 for non-stackable switches, and $433/year for stackable switches.
Wikibon community research concludes that the TCO for non-stackable switches is 74% more expensive than for stackable switches. The savings in the first year of the case study cost is $2,440, the Net Present Value (NPV) is $70,739 and the breakeven is immediate. (Read the complete research note)

How Google Apps Threatens Microsoft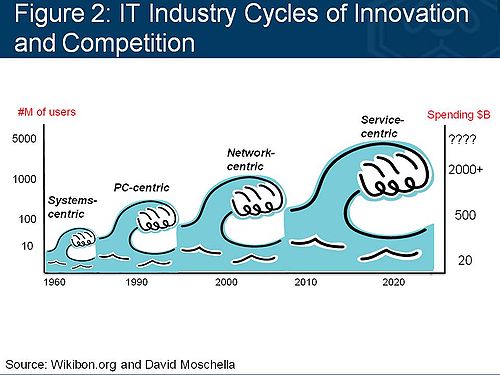 Microsoft is reacting to increased pressure from Google generally and Google Apps in particular. Google's enterprise Gmail offering is gaining momentum and especially threatens Microsoft's on-premise Exchange revenue base in the near term.
This research note looks into the competitive threat from Google that is forcing Microsoft to initiate two strategies designed to protect its on-premise Exchange revenue base and compete more directly with Google's cloud offerings. (Read the complete research note)

The Future of Enterprise Search and Information Access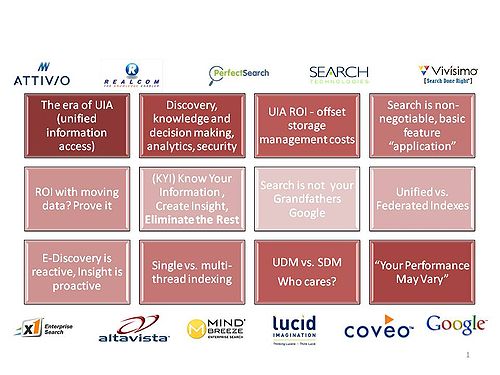 IT professionals have spent a great deal lf time responding to the collaboration, compliance, knowledge management, litigation, and regulatory fire drills brought on by their respective organizations.
There has been the unprecedented growth of enterprise data along with the need to retain and manage it. Enterprise search is a key component of this process.
Users, lead by IT, need to review enterprise search vendor roadmaps and capabilities, test point solutions and make plans to consider the strategic value of information access platforms and their potential impact on overall corporate productivity and information governance. (Read the complete research note)

Understanding Disk-Based Backup Alternatives

Disk backup, which protects data by performing a backup directly to disk-based media rather than tape storage, is exploding, particularly since data deduplication technologies can be applied to eliminate redundant data within a stream.
The choice of data deduplication applied to disk-based backup is one of how, not when. Customers should start by considering RPO and RTO requirements and assess dedupe relative to current backup methodologies to decide economically which approach is the best strategic fit.
This series of research looks at the imperative for data protection, employment impacts, the data recovery perspective, and impact to green technology. (Read the complete research note)

Peeling the Onion on EMCs Vmax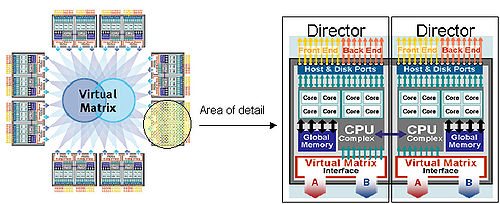 The Wikibon community's review of V-Max; digging deeper into the technology and consider the customer implications of the product. This research note outlines V-Max technology, competitive impact, performance, and how V-Max impacts high end customer strategies. (Read the complete research note)

Best Practice in Oracle 11G Remote Replication

Remote replication is a key to disaster recovery, not just from a database crash but also from disasters that put the entire data center out of commission. Remote replication however comes in two basic choices, synchronous and asynchronous, and a multiplicity of flavors from synchronous replication to another SAN in the same building to asynchronous replication across a continent or ocean.
This research is based on a Peer Incite presentation by HP Customer Focused Training Group Senior Systems Engineer Tina Rose on the results of her hands-on research into the technical issues surrounding various replication choices of a large sample Oracle TP database, and important technical findings. (Read the complete research note)

The IBM XIV Storage Array Performance and Availability Envelope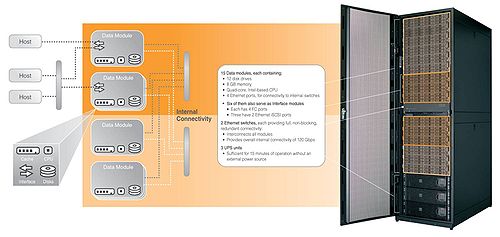 IBM's XIV architecture is revolutionary, and very simple. It provides great performance and great price-performance for some workloads. Like every storage array in the marketplace, there are courses where the XIV runs well, and courses that will bring the XIV to its knees.
This article identifies business scenarios where it makes sense to deploy the XIV horse, how to avoid deploying it on unsuitable workloads, and how to manage to keep it within the performance envelope. (Read the complete research note)

VMware: The Storage Imperative

This research note outlines a company's two-year project to consolidate thousands of Windows servers in eight major facilities across the United Kingdom, using VMware and SAN storage.
The specific project objectives involved consolidating more than 3,000 existing Wintel servers, achieving a consolidation ratio for servers of 15:1, migrating to an 'allocate-on-demand' infrastructure, and implementing a best practice standard for all future Windows deployments. (Read the complete research note)

Should Exchange 2010 use DAS or SAN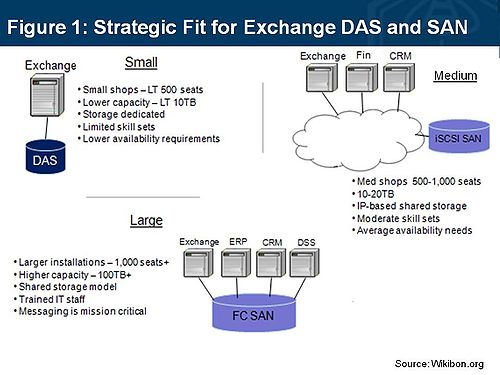 Practitioners should consider three primary factors when comparing the choice of DAS versus SAN for storage services.
Can the SAN be shared across multiple systems in the application portfolio? The more a SAN is leveraged the lower the cost overall.
What are the availability requirements of an organization's email application? Is it mission critical?
Is virtualization a fundamental organizational strategy?
This research note presents an economic model to help practitioners quantify the financial and business value considerations for choosing DAS or SAN in an on-premise Exchange environment. (Read the complete research note)

Application- vs. Storage-centric Services: What's the Right Approach?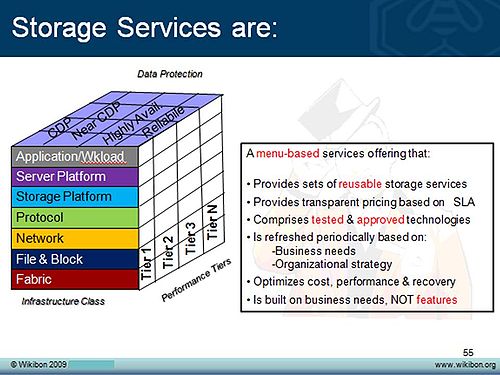 At scale, CIO's will find that it's between 8-23% more expensive to place infrastructure function into application stacks than it is to manage storage function at the array level.
Based on in-depth research with more than 20 practitioners and extensive financial modeling the Wikibon community debated the merits of a shared hardware-oriented infrastructure versus placing function in application stacks.
Here are the final numbers and results of that research. (Read the complete research note)
Wikibon Footnote
IT Professionals interested in contributing to the Wikibon community should consider registering for free. Wikibon is an independent, community of thousands IT decision makers, technology practitioners, industry analysts, consultants and subject matter experts.
Make sure to check out our IT Business Wikis for Cloud Computing, Information Management, Information Security, Storage & Storage Services, and Virtualization.